Hey Kids!
The Lowkicks are playing LIVE this month in Paris at the legendary "L'international" with support from the young Garage Pop sensation "En Attendant Ana".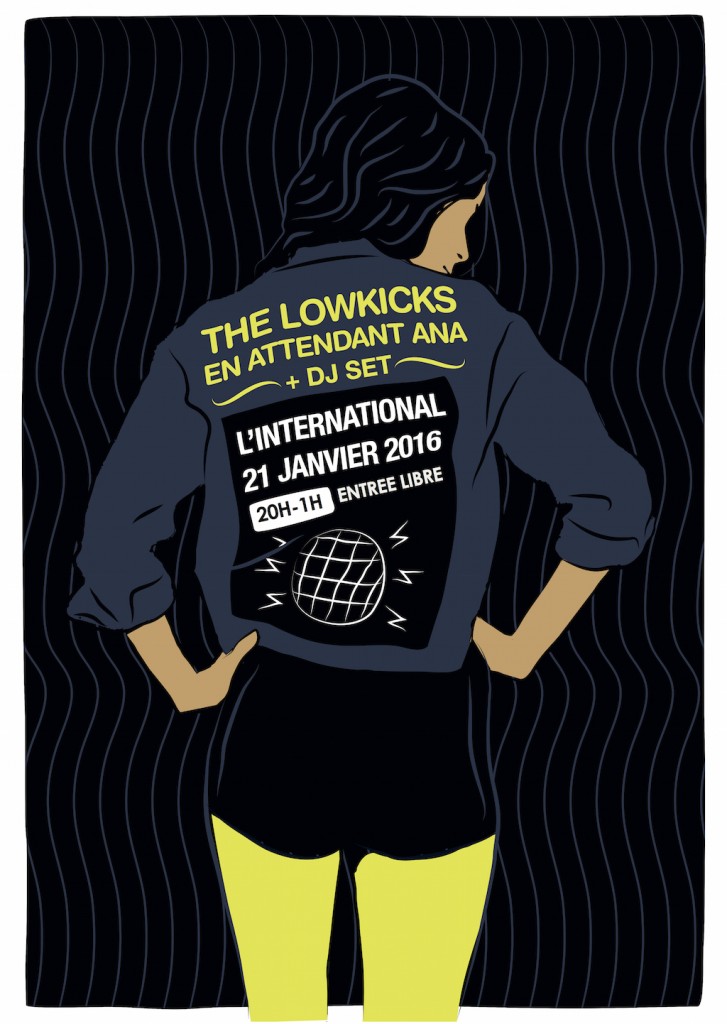 This is the greatest way we were hoping to start 2016, and it's come true!
Join us on January 21st for a few moments of magic, alongside a fantastic bunch of people making things and keeping it alive.
Free Entry and details this way
The Lowkicks – Konami Code:
En Attendant Ana – Tinkle Twinkle: